Housing Executive helps gardeners grow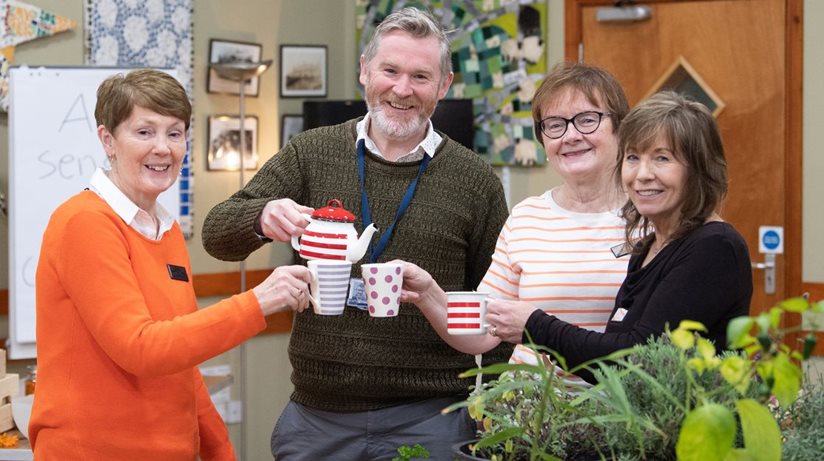 Herbs were the flavour of the day at a recent gardening workshop held by Granaghan and District Women's Group in Swatragh, funded by the Housing Executive.
Green-fingered tutor Yvonne Zellmann gave the Gardening Gurus group advice and tips on growing garden herbs like mint, lavender and parsley, and related their many uses. She also taught members how to dry herbs, create a bouquet garni and make different flavoured teas.
The workshop, held at Granaghan Resource Centre, was one of three funded by the Housing Executive's community involvement funding. The other two workshops were on growing winter greens and creating driftwood wall hangings.
Group Chair Deirdre Bradley said: "We were so pleased to receive funding for our Gardening Gurus project. The idea was to increase community involvement. The Housing Executive funding meant that over the three workshops almost 40 women were able to come together, make new friends and learn new skills. Without this support we wouldn't have been able to offer these courses and we really appreciate it.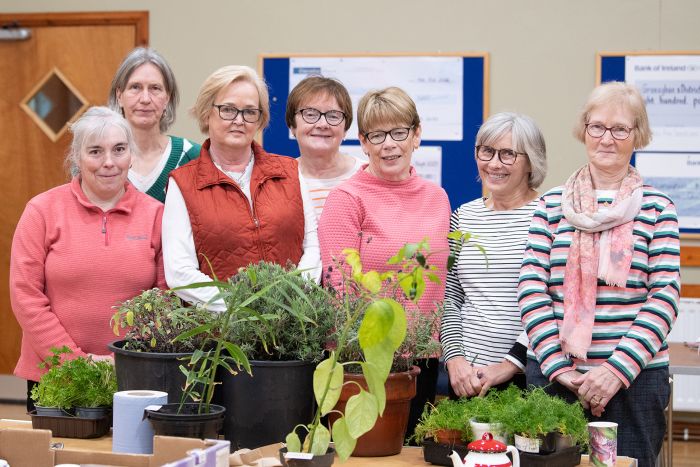 Attendees at the Granaghan and District Women's Group gardening workshop
"Our tutors were excellent and generously shared their talents with us. Among the things that we tried out were making absolutely gorgeous tea infusions and wonderful decorative wall hangings from pieces of driftwood.
"Thanks, too, to the Housing Executive's Good Relations Officer Anne Marie Convery who helped us access the funding and organise the events."
Sharon Crooks, the Housing Executive's Mid Ulster Area Manager said: "Gardening is one of those pastimes that can give a great deal of pleasure to many people. Gardening groups are so important to help combat social isolation and bring people from all walks of life who have common interests together.
"We were delighted to be able to help these keen gardeners meet, nurture their growing skills and help them make the best use of their gardens, backyards or window sills."