A step change in homelessness prevention, as Housing Executive strategy consultation underway.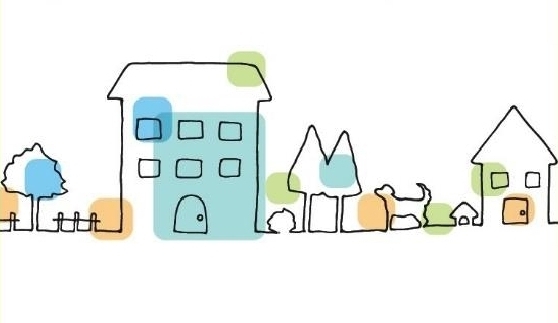 The Housing Executive is considering significant additional investment in the prevention of homelessness, and is seeking views on its new draft strategy for addressing homelessness in Northern Ireland, which was published today.
As part of the public consultation, the Housing Executive will also be asking for comment on how to improve the appropriateness and availability of temporary accommodation, in its draft strategic plan.
Beginning on 19th November, an online consultation event will focus on the Homelessness Strategy 2022-27: Ending Homelessness Together before the first event on the Homeless to Home, a Strategic Action Plan for Temporary Accommodation is hosted on Friday 26th November. 
Further events are scheduled and details will be available via the Housing Executive's social media channels. 
A final event will be held on January 12th to give members of the public - and those working in the housing and homeless sector - a chance to have their say on the strategy and action plan.
Grainia Long, Chief Executive at the Housing Executive, said; "I'm delighted to launch our new Homelessness Strategy for public consultation.  
"Covid-19 has had a profound effect on the scale and nature of homelessness in Northern Ireland.  
"This strategy, designed in partnership with organisations in the sector, and based on the lived experience of people who have been without a home, represents a step change in how we prevent, respond to and ultimately work to end homelessness.    
"I am particularly proud of the amount of partnership already undertaken with the wider homelessness sector to design the strategy, and its delivery will be dependent on continued collaboration.  
"We're seeking to build on the work of the previous homelessness strategy with a much greater focus and investment on homelessness prevention and a renewed commitment to partnership working. 
"Crucially, our new strategy outlines our commitment to consider the needs of those who have lived experience of homelessness, with increased involvement from service users in design and delivery of the services they need.
"The objectives of this new draft strategy are focussed on preventing homelessness, the interventions which are needed when it does occur and how we support people to access and sustain settled accommodation. 
"Covid-19 has meant a significant increase in demand for temporary accommodation and the draft strategic action plan seeks to build on the success of our homelessness response during the pandemic. 
"Whilst the Housing Executive is responsible for addressing homelessness in Northern Ireland we recognise that we can only meet the challenges around homelessness with the support and collaborative efforts of a range of partners both within and beyond the sector. 
"The message from these organisations has been clear - the partnership approach remains at the core of our efforts to address homelessness across Northern Ireland. 
"We have been delighted with the collaborative efforts in the delivery of our previous strategy with the entire sector's response to COVID-19 acting as an example of what we can achieve when we work together." 
Consultation documents, as well as response forms, are available in our:
The deadline for responses is 5pm on Tuesday 25th January 2022.