Bowtown patch gets a facelift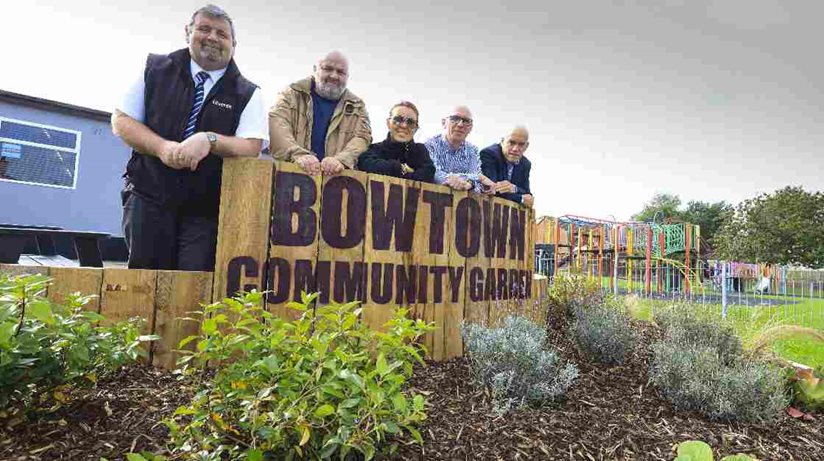 Bowtown estate, Newtownards, has been given a much-needed facelift thanks to the Housing Executive.
Now residents can enjoy a brand new community garden, which cost almost £8,000. The work was completed by the Housing Executive's grounds maintenance contractor ID Verde.
Housing Executive manager for Ards and North Down Owen Brady said:
"This area was originally a plot of grass surrounded by a wooden fence which was in bad repair and wasn't a safe space for children to play.
"After consulting with the local community group we came up with the idea of a community garden space.
"We removed the fence and replaced it with 30m of Ibex mesh fencing, which is safer and more durable," he explained.
"We also paved an area of 41sq metres, created a small shrub area covering 29sq metres and turfed the remaining area with 90sq metres of new turf.
"We created a low level wall with signage and added two benches for seating to finish it off. The residents are already making good use of this attractive space which we are delighted to see."
Robert Titmus, from Bowtown Community Development Group, said:
"The committee would like to thank the Housing Executive and the contractors who carried out the work on our community garden.
"The garden has completely lifted the area. Although it hasn't been finished very long, residents are already using it and this is lovely to see.
"Thank you for making such a positive contribution to our area."