Clark Bailie, Chief Executive to retire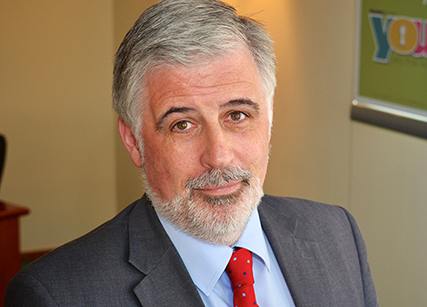 Housing Executive Chief Executive Clark Bailie has informed the organisation's Board of his intention to retire in July 2020.
Clark joined the Housing Executive in 2007 as Director of Finance and was then appointed Chief Executive in September 2015.
Housing Executive Chair, Professor Peter Roberts, said; "On behalf of the Board and the Senior Management Team, I would like to thank Clark for his dedication, commitment and service to the Housing Executive over the last 13 years, especially in his role as Chief Executive.
"I also want to pay tribute to Clark's strategic leadership and the support that he has provided to me and to the Board."
Clark will continue in his role as Chief Executive until the summer.
During this time the Housing Executive will begin the process of appointing a successor.
Apart from a brief time spent as a Management Consultant, Clark Bailie's career to date has been in public sector finance.
Previously, he held posts as an accountant in the States' Treasury, Jersey.
He was also Chief Internal Auditor for the Northern Health and Social Services Board and was Director of Finance for almost fourteen years in the United Hospitals Trust.
He is a member of the Chartered Institute of Public Finance and Accountancy and gained his qualification in 1986 while working for the Northern Ireland Audit Office.