Enabling young people to become more confident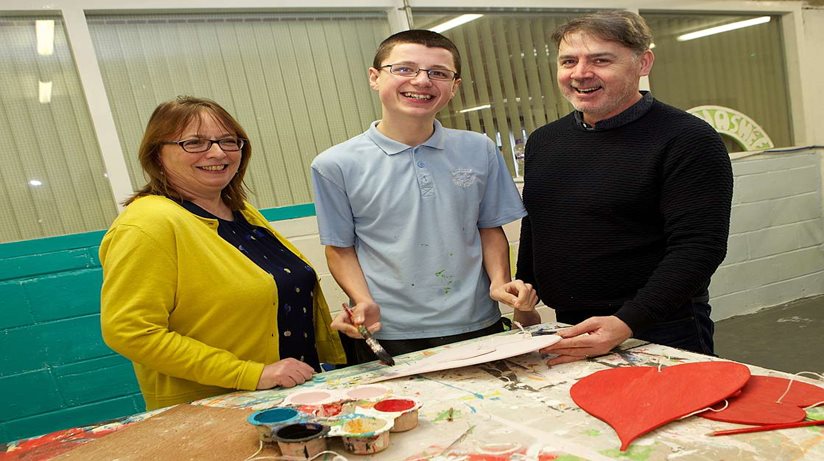 A local company has been working with young people in the City thanks to Community Safety funding from the Housing Executive. 4R's Recycling secured the funding to tackle difficult issues such as addiction, personal and generational matters, initiating better awareness and making a difference for the whole community.
This project was aimed at young people, specifically to get young people talking about issues that affected them and their personal safety.  It was also about understanding their perception of older people, and how other people in their communities felt about the younger generation.
Regular workshops, linked with learning new skills under the company ethos of 4R's - Reduce, Reuse, Recycle and Re-skill – has enabled the participants to become more confident and have a better understanding of the world around them.
The project ran for 25 weeks, helping 52 participants to overcome their own issues and appreciate the help and support they can reach out to in the own areas.
Joe Brolly, Manager at 4Rs Recycling, works closely with the local community and finds working with young people very rewarding.  He said:
"Thanks to the Housing Executive's Community Safety funding, we are helping young people understand personal safety and its impact on society.  We have been really successful in tackling anti-social behaviour while at the same time building community confidence and making people more aware of their own neighbourhoods."
Collon Terrace Housing Executive local manager, Joanna O'Boyce, attended the celebratory event with students who participated from Ardnashee College, and was impressed with the skilled young people.  She said:
"The Housing Executive will always look to support local communities and improve residents' wellbeing.
"This community safety project has been an excellent tool for creating self-awareness in our young people, and the additional skills they learn will contribute to a safer, healthier community.  Well done to everyone involved."