Housing Executive has designs on future homes – come and see!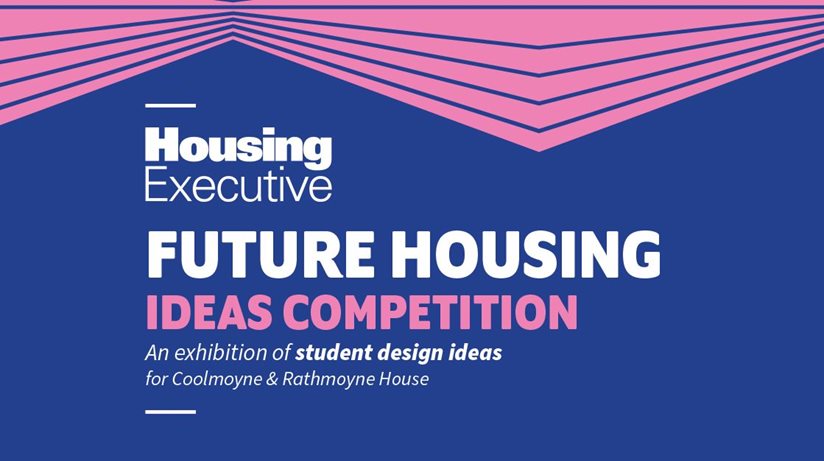 Students from Queen's University and Ulster University are imagining the future of local housing through a Northern Ireland Housing Executive competition.
Staff from the Housing Executive, with responsibility for managing the Tower Block Action Plan, asked architecture students to design plans for social housing in the area where Coolmoyne House and Rathmoyne House currently stand in Seymour Hill, Dunmurry. The designs were for housing that could be created in the future, following the demolition of the existing tower blocks.
The Housing Executive's Chief Executive, Grainia Long, explained:
"We challenged students to take a look into the future and consider what the social housing of tomorrow might look like. They were asked to consider significant factors such as energy efficiency and carbon neutral homes as well as homes that can be easily altered to accommodate tenant's changing needs and lifestyles.
"We were very impressed with the standard of entry and we want the public to have an opportunity to see the designs put forward and help us decide on the winning submission."
The final design proposals will be displayed in St Hilda's Church hall, 2B Hazel Avenue, BT17 9QX on Thursday, 1 June, 2023, between 2pm and 8pm, for the public and local community to view. Everyone who attends will be invited to vote for their favourite design, which will be recognised through a 'Community Choice' award.
Please come along, view the design proposals and see what our future architects are capable of! You will receive a warm welcome and light refreshments will also be available.
Final judging takes place the following week with prizes for the winning design and most popular community choice.