Donaghmore shop to let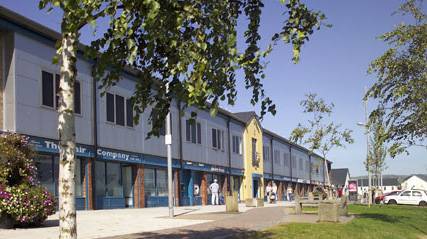 We have a shop to let at 39a Main Street. Donaghmore.
The Housing Executive invites Tenders for the above mentioned lock-up shop, which is to be let on a lease for a term to be agreed, but which will not be for less than 1 year or for a term exceeding 20 years.
The unit, which has an area of approximately 267 sq.ft. forms part of a block of housing.
All Retail Trades will be considered with exception of Hot Food Takeway and Laundrettes
Plans, Conditions of Tenancy and Tender Forms may be obtained, from The Housing Executive's District Office at 4 Ballygawley Road Dungannon BT70 1EL from Tuesday 30th May 2023 until Friday 9th June 2023 9.30am to 4pm on Mondays and Thursdays only.
On Tuesday, Wednesday And Friday by calling 03448920900 and requesting front counter staff at Dungannon office to arrange appointment to collect tender documents.
Completed Tenders must be returned, in the envelope provided, with the name and address of the Tenderer completed thereon, before 3.00 p.m. on Monday 12th June 2023.
All Tenders sent by post must be by Recorded Delivery and an Official Receipt should be obtained for any Tender delivered by hand.
The Housing Executive is not bound to accept the highest or any Tender, but Tenderer's should be aware that a legal agreement will come into effect upon notification of acceptance to the successful Tenderer.