House Condition Survey 2023 Begins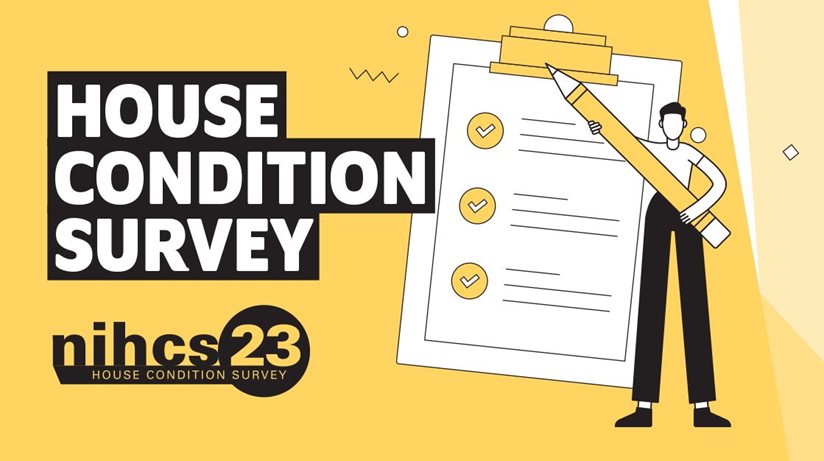 Field work for the latest Northern Ireland House Conditions Survey has begun.
Since 1974, the Housing Executive has conducted this major research project, examining the condition and energy efficiency of homes in both private and social housing sectors
Although the survey is voluntary, householders are encouraged to allow entry to surveyors to complete their work, if requested.
In turn, the information gathered as part of this field work is used as a guide for priorities for housing expenditure in the years ahead
Ursula McAnulty, Head of Research at the Housing Executive, explained; "Our House Conditions Survey is an incredibly important piece of work.
"It gives us an in-depth look at the current state of housing across NI.
"A representative sample of all types of housing is included in this research project and professionally trained housing surveyors are hitting the streets to conduct their inspections.
"We have a statutory duty to conduct this research and since the first House Conditions Survey, our local housing scene has been transformed.
"In 1974, one in every five homes here was classified as unfit for habitation.
"In Belfast, that figure rose to 25%.
"When results were released in 2016, levels of unfitness had dropped to around 2% - the lowest figure we have ever recorded.
"We would encourage householders to take the opportunity to engage with our surveyors as part of the process – feel free to ask any questions you may have regarding the condition of your home or its energy efficiency standards.
"If your home has been selected, you will receive a letter in advance informing you of a visit from a surveyor who will have identification for you to check.
"It will only take an hour or so to complete the survey so disruption will be at a minimum.
"If you have not received a letter or the surveyor is unable to provide identification then you should refuse entry to anyone who may attempt to enter your property.
"All information is completely confidential – no individuals or households will be identified in the final report and a helpline has also been established to answer any questions you may have."
For more information, call the House Condition Survey Helpline on:
tel.: 028 95 982548 or
email: nihcs@nihe.gov.uk