Alison Blayney – helping women in the community and so much more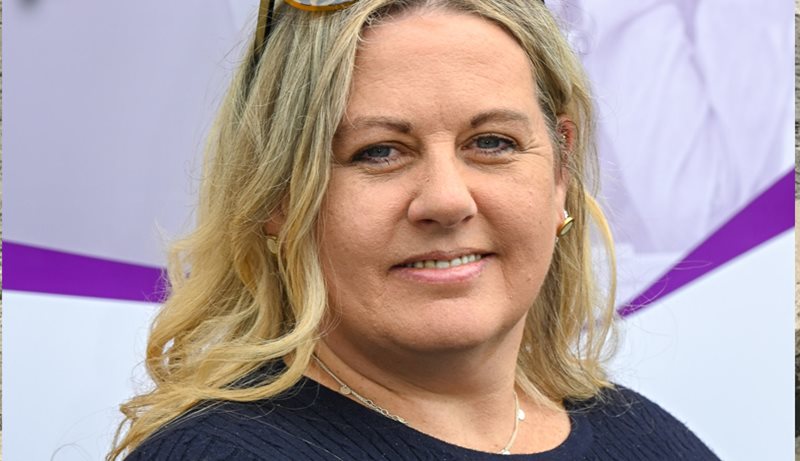 Helping mark our 50th anniversary, we're getting to know some of the people making a difference in our communities.
Next up is Alison Blayney BEM, Chief Executive of Kilcooley Women's Centre in Bangor who says the centre's work with the Housing Executive has been "instrumental" to its development.
Formed in 1995, Kilcooley Women's Centre opened initially to help women support their children with homework.
Founded on education principles, the centre has grown quite considerably – supporting now up to 1,500 local people a year. 
In 2017, Kilcooley Women's Centre received the Queens Award for voluntary service, while in 2019 Alison was awarded a BEM in the Queen's Birthday Honours for her services to women and residents in Kilcooley estate.
Alison said; "The Housing Executive has been instrumental in supporting the centre not only through their grants programmes but through advice too from the Patch Managers right through to the Area Managers.
"They are at the end of the phone to give us advice that we can pass onto residents. It is a critical friendship and this has been a critical friendship right from the beginning of the centre.
"A vulnerable tenant would not always come forward and ask for help. It might be a neighbour that makes us aware to ensure no one falls through the gaps - there's assistance for everyone and we try our activities to be front facing with the public."
Alison says Housing Executive funding enabled the centre to remain open during lockdown, and helped form their Virtual College.
"The Housing Executive was very supportive with us building a bespoke platform where a tenant could sit at home and complete our programmes digitally.
"They could do this at any time of the day and upload their work and homework digitally and listen to lessons remotely too and receive their accreditations digitally," she added.
She says support received by the Housing Executive during the pandemic was "critical".
"Throughout the pandemic we remained open because we had a huge upturn of people needing our foodbank and support from our employment officers.
"We support women, children and families, it's primarily women who use the service, but we don't turn anyone away," she added.
Watch our interview with Alison below.