Kathleen Breen – Raising a family over four decades in Lisnaskea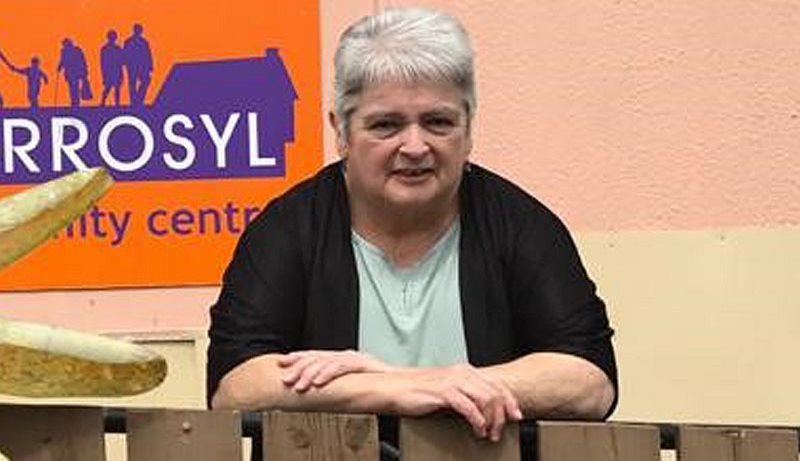 Helping mark our 50th anniversary, we're getting to know some of the people making a difference in our communities.
Next up, is Kathleen Breen from Carrowshee Park in Lisnaskea who was a Housing Executive tenant for 22 years before she bought her home.
The Fermanagh woman has been a resident for 42 years, and brought up her four children in the area.
She has been a dedicated volunteer with Carrowshee Park & Sylvan Hill Community Association since 2001 and is the current secretary.
Kathleen won the Housing Executive's Rural Community Champion Award 2020 and described it as a "humbling experience" for recognising her work.
She also thanked the Housing Executive for providing unwavering support to her own family, tenants and the community group over the years.
"In times when things were not as rosy and there was unemployment in my family, you could always rely on the Housing Executive and Housing Benefit - you knew your home was safe.
"The community group was started in 2001 and was set up by a group of parents, including myself who were concerned about the state of the area and the fact it was quite doom and gloom and there was quite a bit of anti-social behaviour.
"The Housing Executive and Supporting Communities helped us from the very start in setting us up and ensuring we were properly governed," she added.
Kathleen also spoke about a pivotal art project in the estate that the Housing Executive also helped to fund.
She added; "It is known locally as The Rings. The community were involved, surveyed, and consulted, the two rings are representative of the two housing estates we represent, and they sit on top of each other symbolising that we will never be apart and we depend on each other."
Kathleen says the supply of homes in rural areas like Lisnaskea need to be increased, but Rural Housing Needs Tests carried out by the Housing Executive are vital to assess if there is demand. 
She loves living in a rural area, however, adding; "I would not move and I am really happy where I am and I have brilliant neighbours, I am content and I love getting grants through and starting new projects and seeing them through to fruition."
Watch our interview with Kathleen below.