Housing Executive are #NotJustForBoys champions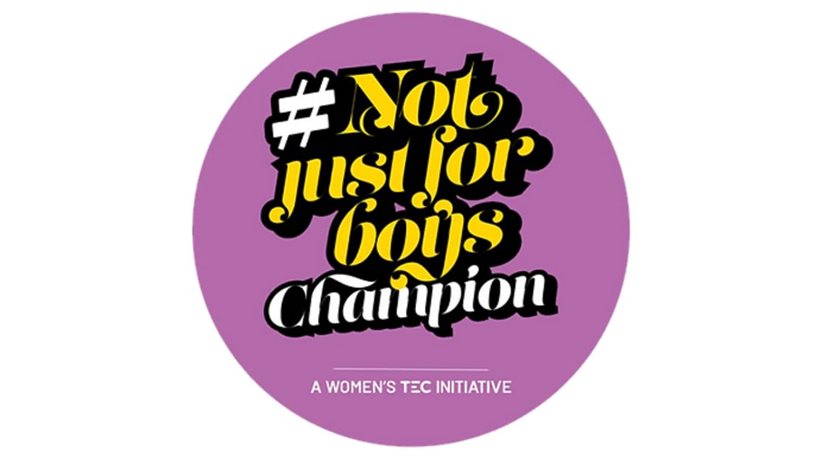 On International Women's Day the Housing Executive are proud to announce that they have become champions for the #NotJustForBoys campaign.
The campaign is run by Women's Tec, an award winning social enterprise that supports women and girls in sectors where they are under-represented.
Women's Tec provides specialist support to school girls, young mums and women returners through pathways to education, training and employment.
Key priorities for the social enterprise include:
Using construction techniques to advance opportunities for women and girls;
Build confidence and capacity to enable students to realise their full potential;
Promote and facilitate non-traditional career opportunities for women and girls;
Partner with industry and education providers to challenge stereotypes and increase the number of females in construction;
Champion diversity and inclusion.
As #NotJustForBoys champions, the Housing Executive are committed to working in partnership with Women's Tec, to help challenge stereotypes and promote career opportunities for women and girls in the construction industry.
Chief Executive of the Housing Executive Grainia Long said:
"We are delighted to be able support Women's Tec and the invaluable work they do to provide attainable career opportunities for women and girls, particularly in under-represented sectors.
"Their ethos and emphasis on diversity and inclusion resonates strongly with our own values and our drive to build a more representative work force where all staff can thrive and progress.
"As champions we will work in partnership with Women's Tec to support their priorities."
Lynn Carvill, Chief Executive of Women's Tec, added:
"WOMENSTEC is delighted to welcome the Northern Ireland Housing Executive as a #NotJustForBoys champion. You have been with us since we started this campaign in 2019 and we have greatly appreciated your support. Today, International Women's Day, is the perfect day to join our Champions network.
"We would like to wish all the female staff in the Northern Ireland Housing Executive a very happy International Women's Day and we look forward to collaborating with you to encourage more women and girls into construction and other areas where they are under-represented."
You can find out more about Women's Tec at: