Housing Executive recommences key maintenance work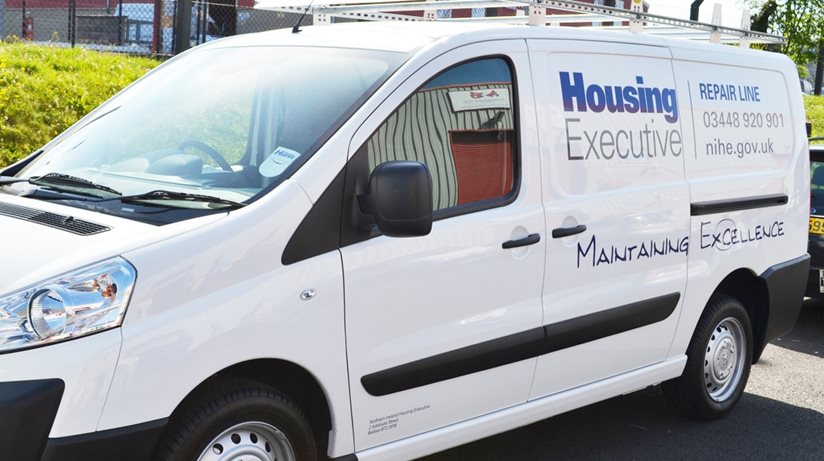 We are to begin a phased resumption of some of our most vital maintenance work across NI from today (Monday, June 8).
Work will begin on our vacant void properties, enabling them to be brought into use and made available to those families currently awaiting a new home.
External response and heating maintenance works will also resume, focusing on important activities outside the property, along with some minor external adaptation works for the disabled, for example, fitting handrails or ramps to the exterior of a dwelling.
Additionally, from Thursday, June 18, we will restart our external improvement programmes in local areas, to ensure the outside of properties are maintained to a high standard and that neighbourhoods continue to be attractive places to live.
Major adaptations will recommence, where a property is vacant - this can include building extensions and major internal work to properties for tenants living with a disability who are waiting on this much needed work to be carried out.
Paul Isherwood, the Housing Executive's Director of Asset Management, explained; "Throughout Covid-19, the Housing Executive has continued to provide an emergency and essential repairs service as well as undertaking our statutory inspections and servicing programmes 
"We are now moving to a new phase of working and are implementing phased approaches as we move to reintroduce works-teams.
"We feel we can safely carry out this vital work to ensure our properties remain in good condition and that tenants continue to have a safe and comfortable living environment – all our activity will remain under constant review taking into account PHA and government guidance at the time.
"Tenants will begin to see our staff and contractors back in their local areas and we would urge them not to approach them when they are engaged in their work.
"We would also ask for tenants to bear with us as we carry out this work, we have a programme of activity planned and we will cover each area as quickly as possible, given the current constraints.
Mr Isherwood added: "We have tasked our Health and Safety team to work with our contractors to ensure that risk assessments and safe systems of work are put in place and that these are in strict accordance with current PHA and government advice.
"All staff and contractors working on the ground will be issued with the necessary personal protection equipment to ensure safety in their working environment."