International Day of Rural Women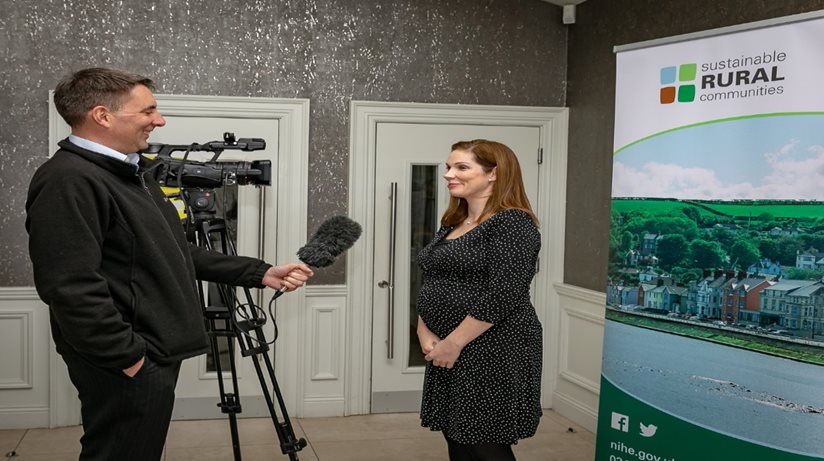 Nearly 100 people from across Northern Ireland gathered in Omagh on Monday to recognise how rural women have made a difference in their community.
Our Rural & Regeneration Unit organised the event which featured a host of inspirational community representatives speaking about how they have led a range of projects that have improved the wellbeing or community spirit of their village.  
In the afternoon the winners of our Rural Community Awards, which are in their fifth year, were revealed. These awards recognise community groups that have went the extra mile, many of which are chaired and run by women, with each winning group receiving a prize of £1,000. 
The event was a great opportunity for us to engage directly with community groups and rural women as well as to highlight how we can support them through initiatives such as our social enterprise programme, community grant scheme and the recently launched 'Listen, Share, Change' community cohesion programme. 
Sinead Collins, our Rural and Regeneration Manager, explains why recognising the contribution of rural women is so important:
 "Rural women play a crucial yet quiet role in their community. They are usually at the heart of village life supporting the most vulnerable, bringing people together and making where they live better for everyone. All of this fantastic work is often done on a voluntary basis and this is why we want to celebrate it.
"By holding this event today we are giving community groups a platform so they can share their views, experiences and passion which will help us shape the services that we provide around them. The Housing Executive strongly believes in empowering local people and we want rural women to know that we are here to support them."
Visit the BBC website to find out more and keep an eye on BBC Newsline this week.