Mid-Ulster tenants warm to £340,000 heating revamp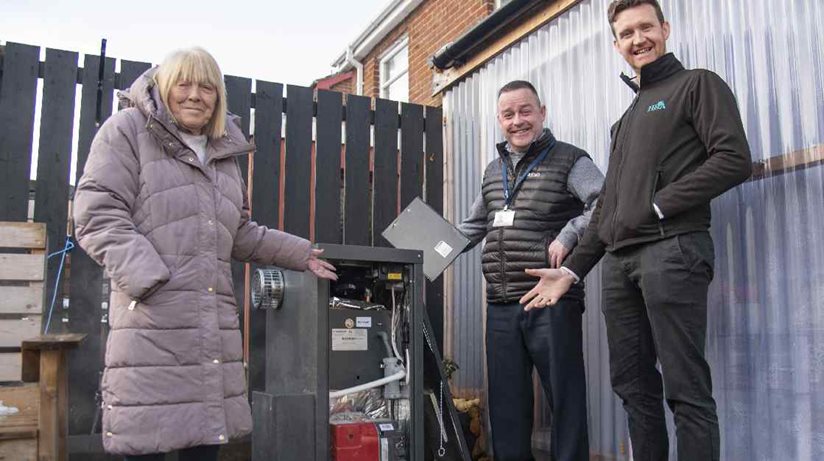 Mid-Ulster Housing Executive tenants are feeling the heat thanks to a new upgrade to their home oil heating systems as part of a major £343,000 investment.
Seventy-one homes in the Dungannon, Clogher and Fivemiletown areas are benefiting from the project which is due to complete at the end of March.
Great-grandmother Jane Mackay, who lives at Moygashel Park, Dungannon, got a full oil heating system replacement and is thrilled with the result.
"It's brilliant to have new heating installed. I really notice the difference, my home is lovely and cosy these days. I was so glad to have the work done before the arrival of all the storms and bad weather we've been having recently," she said.
"The Housing Executive has made a very welcome improvement to my home and I would like to thank them for all their hard work. I'm absolutely delighted.
  
"Everything was done safely within Covid-19 guidelines, too. The workmen were courteous and considerate which really put my mind at ease."
Housing Executive patch manager for the area, Peter McVey, said: "Getting an upgrade can be a daunting but exciting event for our tenants.  
  
"In this scheme, 19 homes required a boiler replacement only but the remaining 52 had a full new oil heating system installed which included a new boiler, radiators and hot water cylinder and up-graded insulation in the roof space.
"The new systems are more efficient and cost effective for tenants. As well as increased comfort in the tenants' homes, the new heating upgrades will also make a significant impact on the carbon footprint in the area. 
"A big thank you goes to our tenants for their patience and perseverance and to contractor H&A Mechanical Services for their hard work."