Minister helps Housing Executive launch new rural housing strategy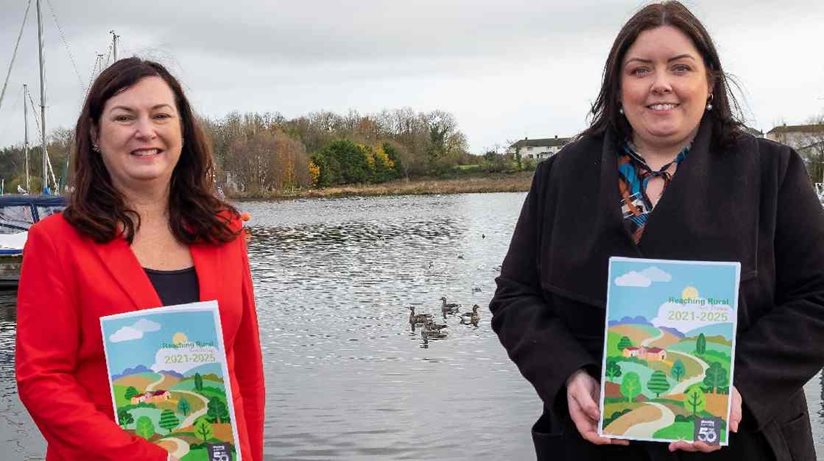 A new, four year strategy planning for sustainable and inclusive growth in rural communities across Northern Ireland has been published by the Housing Executive.
The Reaching Rural Strategy 2021-2025 was launched today (Thursday, November 25) at Oxford Island, Co. Armagh and the Minister for Communities, Deirdre Hargey MLA, was on-hand for the occasion.
Housing Executive Director of Regional Services, Siobhan McCauley, said; "We recognise how important the provision of affordable housing is to sustain our rural communities.
"Through this strategy, we've committed to working across three key themes to deliver a range of outcomes for our rural tenants and customers.
"We re-commit to delivering housing services for our customers in rural areas, we will provide continued support to develop more affordable, rural homes and in playing our part in contributing to a more secure and sustainable future for our rural communities.
"Increased engagement with rural communities is a priority and we will promote the support available through our local offices to sustain tenancies and reduce homelessness.
"Energy efficiency is also a priority as we move towards a net-zero carbon future and issues like the de-carbonisation of heating systems is already a major focus for the Housing Executive.
"Rural fuel poverty can be greatly reduced by improving energy efficiency in both new-build and retro-fitted homes and we will lead rural initiatives which pilot technologies to reduce the reliance on carbon based heating systems.
Communities Minister Deirdre Hargey said: "I welcome the Housing Executive's Rural Strategy 
"I remain committed to increasing the number of social and affordable homes in rural areas. 
"I have asked the Housing Executive to implement measures to encourage and support housing associations to identify and deliver development opportunities and through its Rural Action Plan the Housing Executive has shown its commitment to address need and sustain local communities."
You can download the: