Public Consultation - Supporting People Draft Strategic Plan & COVID-19 Recovery Plan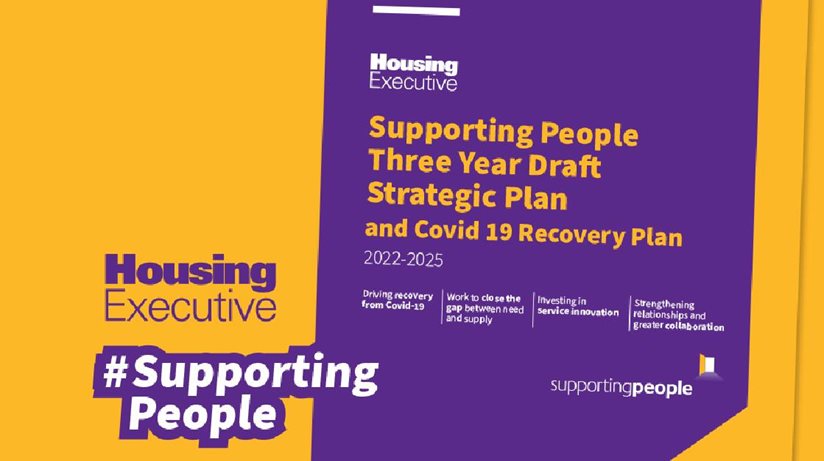 Public Consultation on Supporting People Three Year Draft Strategic Plan and COVID-19 Recovery Plan 2022-2025
Our Chief Executive Grainia Long is delighted to launch the consultation on the Supporting People Three Year Draft Strategic Plan and COVID-19 Recovery Plan 2022-2025. 
The supporting people programme is amongst the most important programmes administered and run by the Housing Executive.
This is because it provides housing support services directly to nearly 20,000 people, to enable people to live independently in their home and to support them to thrive. 
This document is out to consultation between now and 25th of April and it's important that we hear your views and opinions on how we take the programme forward because it's hugely impactful on people's lives.  
Find out more and how to respond in our section on: