Shop to let - Whitehead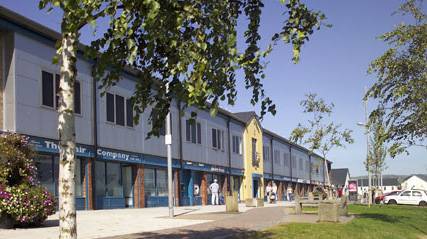 Shop to let - 6 Islandmagee Road, Whitehead
The Housing Executive invites Tenders for the above mentioned lock-up shop, which is to be let on a lease for a term to be agreed, but which will not be for less than 1 year or for a term exceeding 20 years.
The unit has an area of approx:
Ground Floor 437 sq ft
It is an end of terrace unit which forms part of a block with residential flats above.
All Trades will be considered except hot food takeaway and laundrettes
Plans, Conditions of Tenancy and Tender Forms may be obtained, during normal business hours, from the Housing Executive's Carrickfergus District Office, 19, High Street, Carrickfergus, BT38 7AN from Monday 4th April 2022 until Friday 15th April 2022 with the exception of Wednesday afternoons
Completed Tenders must be returned, in the envelope provided, with the name and address of the Tenderer completed thereon, before 3.00 p.m. on Wednesday 20th April 2022
All Tenders sent by post must be by Recorded Delivery and an Official Receipt should be obtained for any Tender delivered by hand.
The Housing Executive is not bound to accept the highest or any Tender, but Tenderer's should be aware that a legal agreement will come into effect upon notification of acceptance to the successful Tenderer.
If you would like more information you can contact the Commercial Property Department on email: paul.claydon1@nihe.gov.uk