Weekly Local Housing Allowance (LHA) rates effective from 1 April 2022 to 31 March 2023.
The LHA rates will remain unchanged from the 2021/2022 levels.
You can check these rates at:
Your rate of LHA depends on the number of bedrooms in your home, and on which of the eight Broad Rental Market Areas (BRMAs) your home is located.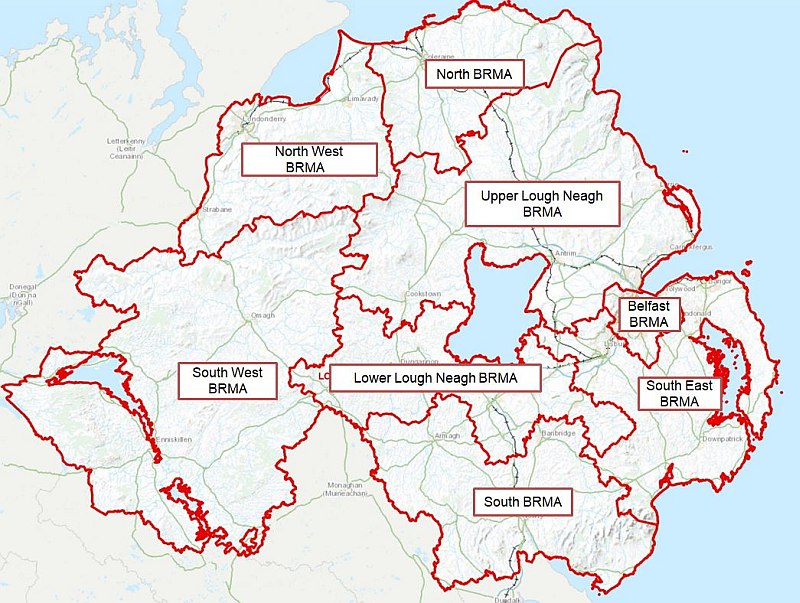 The map shows the eight BRMAs in Northern Ireland, but to be certain of which BRMA you are in, check your postcode against the following list:
Belfast BRMA: BT1-BT16
Lough Neagh Upper BRMA: BT29, BT36-BT46, BT80
Lough Neagh Lower BRMA: BT25, BT62-BT67, BT69-BT71
North BRMA: BT51-BT57
North West BRMA: BT47, BT48, BT49, BT82
South BRMA: BT32, BT34, BT35, BT60, BT61, BT68
South East BRMA: BT17-BT24, BT26, BT27, BT28, BT30, BT31, BT33
South West BRMA: BT74-BT79, BT81, BT92, BT93, BT94
---
Next
How we calculate LHA rent levels